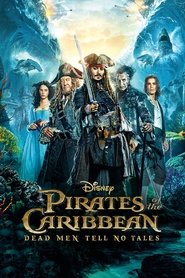 Pirates of the Caribbean Dead Men Tell No Tales
Disney's upcoming "Pirates of the Caribbean: Dead Men Tell No Tales" will be the first film in the "Pirates" franchise not to feature composer Hans Zimmer. Yet the fifth entry will nonetheless stay within the same musical family, tapping Geoff Zanelli, one of Zimmer's longtime protégés, to take over.
Zanelli's composer credits include  HBOs Don't Breathe "The Pacific" and TNT's "Into the West" (for which he won an Emmy), as well as "No Stranger Than Love," "Mortdecai" and his breakout score for 2012's "The Odd Life of Timothy Green." As part of Zimmer's Remote Control Productions, Zanelli composed themes for several of Zimmer's previous "Pirates" scores, most notably "On Stranger Tides" in 2011.
"What Hans did for the 'Pirates' movies redefined Dunkirk the sound of the entire genre," Zanelli says. "It has been very fulfilling to work alongside him and [producer] Jerry [Bruckheimer] on the past four films. 'Dead Men Tell No Tales' mother enlarges the 'Pirates' universe with many new, unique elements, and I'm building a distinctive sound for this film that springboards off of many years of collaborating in the 'Pirates' world."
Duration: 129 min
Release: 2017
Watch and Download Full Movie Online in HD Quality