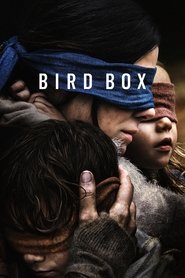 Bird Box
Danish director Susanne Bier is president of the jury for its Venice Virtual Reality section. Over the past three decades, she's received Uncle Drew widespread acclaim for projects ranging from the globe-trotting 2016 miniseries adaptation of John le Carre's "The Night Manager," which earned her an Emmy, to dark family dramas such as 2007's "Things We Lost in the Fire" and 2010's "In a Better World," the latter of which won the Oscar for best foreign language film. But she's never worked in an "immersive" medium, be it virtual reality (VR), augmented reality (AR) or mixed reality (MR).
I guess I'm a traditional narrative filmmaker, but I come out of a more innovative cinema. At times, I thought I was sitting somewhere in between BlacKkKlansman being considered way too mainstream and way too arthouse. So I'm very honored, but not entirely surprised [to be chosen]. I think I come with a very strong sense of storytelling, and with an ability to evaluate strong storytelling, so that's going to be where I put my mark on the jury. But I think it's a two-way thing of also ending up being somehow changed by the experience.
It seems that every single person, the first time they experience it, they're reaching out, thinking, am I really in this world or is this Lion somewhere else? And I had that exact same experience. It was mind blowing.
Duration: N/A
Release: 2018
Watch and Download Full Movie Online in HD Quality